TLC Medical Accepts Oscar Health Insurance Plans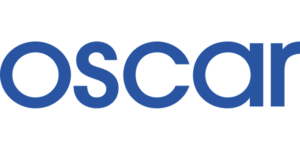 TLC Medical is proud to accept Oscar Health insurance plans at our Tampa, Westchase, and Plant City locations. Dr. Talakkottur and his team of medical professionals are in-network for Oscar Health in Florida. Our insurance team is able to file your insurance claim right here from our office. With our years of insurance billing experience, you will have peace of mind knowing your claim will be filed right the first time.
Like many newcomers to the insurance game, Oscar Health Is revolutionizing how medical insurance is providing using technology. Their strategy has catapulted them up to being the third-largest for-profit insurer in the US for individual plans. That's a lot of growth since 2012! TLC medical understands how important technological innovation is to the healthcare industry and we're glad to be working with one of the most innovative insurance companies out there.
If you are an Oscar Health policyholder, call us at (813) 874-1852 to find out why so many choose us for their primary medical care. Dr. Talakkottur has three offices around Tampa to serve you, so we're never far away when you need help.