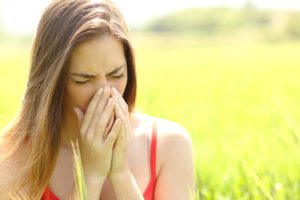 Do you find that your allergies are at their worst during the summertime? Spring may be the most common time of year to experience allergy symptoms, but that doesn't mean that the warm summer air isn't full of things that make you sniffle, sneeze, and wheeze.
The best way to determine the cause of your allergies is to know what the most common culprits are. Today, we'll take a look at some of the worst summer allergy instigators.
Pollen
When springtime rolls around, all of the trees begin to shower the world in their powdery pollen, which can be a nightmare for allergy sufferers.
In the summertime, there are a number of different weeds and grasses that produce the same sneeze-inducing substance. Grass and weed pollen are so common that they are actually the number one culprit for summer allergies.
If you're stuck sniffling and sneezing as June rolls into July, keep an eye out on the pollen count and do your best to avoid the outdoors when they are at their worst.
(more…)