Could you have been exposed to COVID? Testing is no longer a problem in Tampa. If you believe that you were exposed to the virus or if you believe that you have contracted the virus, you can and should be tested right away, in addition to quarantining yourself until you are no longer contagious or you have a negative test. If you have the following symptoms, you should visit us for rapid COVID testing even if you aren't sure you were exposed.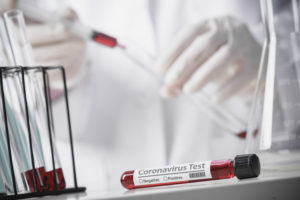 Nasal congestion like you've never experienced
A common cold, allergies, and a host of other things can make your nose run, but the nasal congestion you get with the COVID virus is much more severe. Some people describe it as a feeling of drowning, but from sinus drainage.
(more…)
Continue Reading
Come to Us for Rapid COVID Testing in Tampa if You Have These Symptoms